Radon mitigation is a growing industry.  This has happened mainly because people have become more aware of the health risks of prolonged exposure to radon.  Over time, being exposed to radon can lead to possibly fatal conclusions, such as lung cancer.  As the industry of radon mitigation has grown, two things have happened.  First off, more radon mitigation products have become available of hardware and other stores across the country.  You can purchase radon testers off the shelves of most hardware stores, as well as air purifying systems.  Second, the number of professional radon mitigation companies has grown.  Since the health risks of radon are incredibly serious, choosing the second option is the best idea.  Here are the top ten reasons you should hire professionals for radon mitigation.
1.  Health risks.  The first reason to hire the professionals for your radon reduction is that the health risks of radon exposure are serious.  People who are trained to assess the risk and mitigate it are always the best option.  When you are having issues with your health, you see a doctor.  When you are having issues with radon, you should see the professionals.
2.  Better air purification systems.  The products that you can buy at a hardware store simply don't stack up in quality to the products a professional radon mitigation company can offer.
3.  Better testing.  The same goes for the radon testers you can buy at hardware stores.  The products that professional companies have are higher quality and will do a better job testing your home for radon.
4.  Greater knowledge.  The bottom line is that the professionals will be better able to identify the areas radon may be entering your home.  Their knowledge of the issue will result in a safer house for you and your family.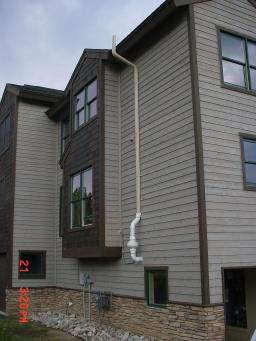 5.  More experience.  They have worked in all sorts of different homes and commercial buildings.  This experience allows them to identify any problem areas and mitigate them effectively.
6.  Your family matters.  This ties into the health risks.  Your family and pets deserve to live in a home that does not have radon in it.
7.  Wider variety of products.  Different homes, and different concentrations of radon, require different types of air ventilation and purification systems.  The professionals will be sure to have the products that you need.
8.  Waterborne radon testing.  Much of the radon that often enters homes come through the water.  This is more difficult to test for, which means that only certain companies will be able to do it.  Hiring professionals is a must to know for sure whether or not radon is entering your home through your water.
9.  Increased resources.  They will have more resources they can work with to mitigate the radon in your home.
10.  Follow up.  The professionals will perform follow-up testing on your home so you can be sure that what they have done is working.
One great radon remediation company in Denver is S.W.A.T. Environmental.  They have over 20 years of experience in the field of radon mitigation, and they will work tirelessly to ensure your home is rid of high levels of radon.